Freyburg residential house

Today's Friedrich Ludwig Jahn Museum in Freyburg (Unstrut)
After his acquittal, Jahn chose Freyburg a. d. Unstrut as his residence in 1825. When Jahn's rented apartment burns down in 1838, he looks for a plot of land to build a house and acquires it (vineyard) for 140 marks. Through donations from gymnasts the construction could be started in 1839. Jahn played a major role in the construction of the house, and in doing so he provided accommodation for his family members. (including the mother-in-law) carefully considered.
After Jahn's death, his widow offered the house for public sale. Since then, the building has often changed hands and undergone several alterations. So it was bought in 1859 by the Schiller and Tiedgestiftung for 12,000,- Marks and offered as fourth prize in a "general national lottery".
In 1880 the innkeeper Schulze set up an inn in this house. In 1902 it was bought by L. Naumann, who added a large hall to the house. The German Gymnastics Association also laid claim to Jahn's former home, but the many attempts to acquire it remained unsuccessful for the time being. In 1919 the Deutsche Turnerschaft finally succeeded in buying the entire property for 113,000 Marks.. The inn business was maintained for another five years until the main committee of the German Gymnastics Association decided to convert the Jahn House into a youth hostel and a gymnastics home. In the 1930s the house was put into a better condition and the extensions of the former users were removed.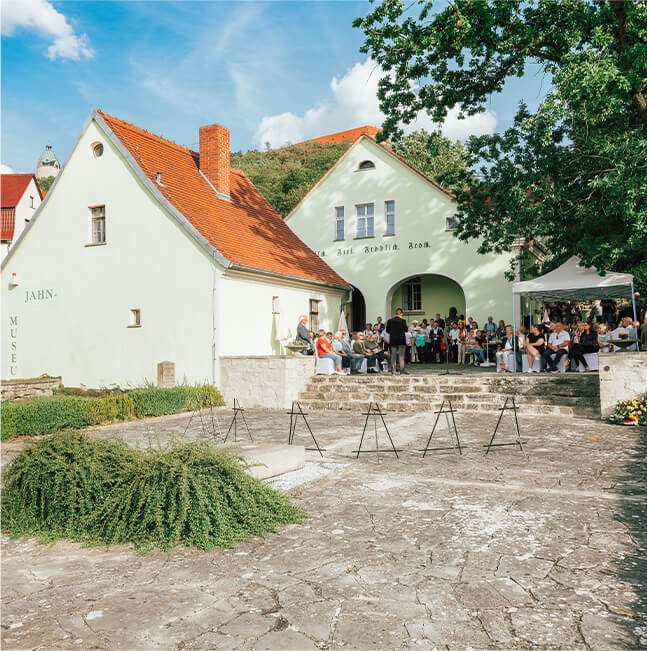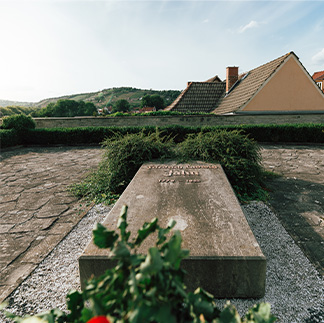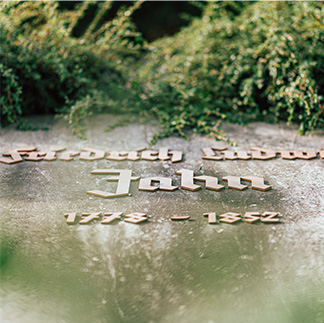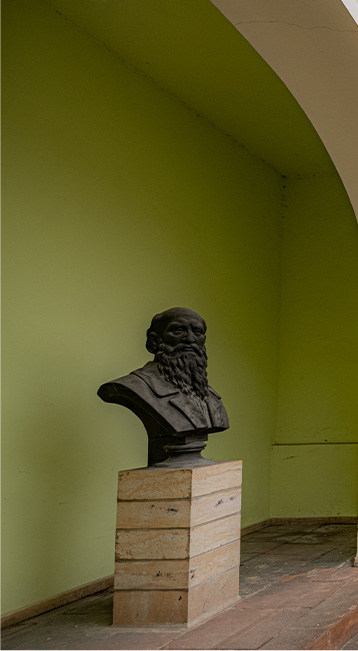 In 1936 a museum was opened in it. The function of the youth hostel and the Turnerheim was now taken over by a newly erected building opposite the Jahn House. In the same year also the reburial of the bones of Jahn took place from the "memory gymnasium" into the grave on his property.
1995 - 1999 the former condition of the house - according to Jahn's ground plan - is restored. The exhibition in the museum documents the life of Friedrich Ludwig Jahn and pays tribute to his importance for the development of the gymnastics movement in Germany. The museum's inventory still includes pieces from his estate, such as the famous gymnastics horse. In addition to the ground floor with the permanent exhibition, the cellar and the upper floor are also used for museum purposes. The upper floor is used for the presentation of special exhibitions, as a library (with a corresponding workroom), and as a magazine for the storage of pieces from the museum's rich collection that are temporarily not needed for the exhibition. The basement was designed as a representative meeting place.