Freyburg Hall of Honour

Friedrich Ludwig Jahn Hall of Honour
The statue was created by: Georg Renatus Meyer-Steglitz
(1868-1929), sculptor (Berlin)
Soon after the inauguration of the memorial gymnasium, the museum room proved to be too small, and so the German Gymnastics Association, in particular its chairman, Ferdinand Goetz, pursued the construction of a museum worthy of the "gymnastics father" Friedrich Ludwig Jahn, for which the willingness of German gymnasts to donate was requested.
Today the name "Ehrenhalle" indicates the changed function of the house:
Since 1936 the museum has found its place in Jahn's residential house,

the former museum, now called the Hall of Honour, is used for festive events, scientific conferences and is the venue for the general meetings of the Friedrich Ludwig Jahn Society e.V.
The Jahn Hall of Honour is also available to other users.
The building was inaugurated on 27 September 1903. In recognition of his commitment, Ferdinand Goetz was made an honorary citizen of the town of Freyburg (Unstrut).
The Hall of Honour is also a memorial to the German gymnastics festivals. Leaded windows remind of the cities where German gymnastics festivals took place. The windows were restored in 1992 on the initiative of the Förderverein zur Traditionspflege und Erhaltung der Friedrich-Ludwig-Jahn-Gedenkstätten in cooperation with the Deutscher Turner-Bund.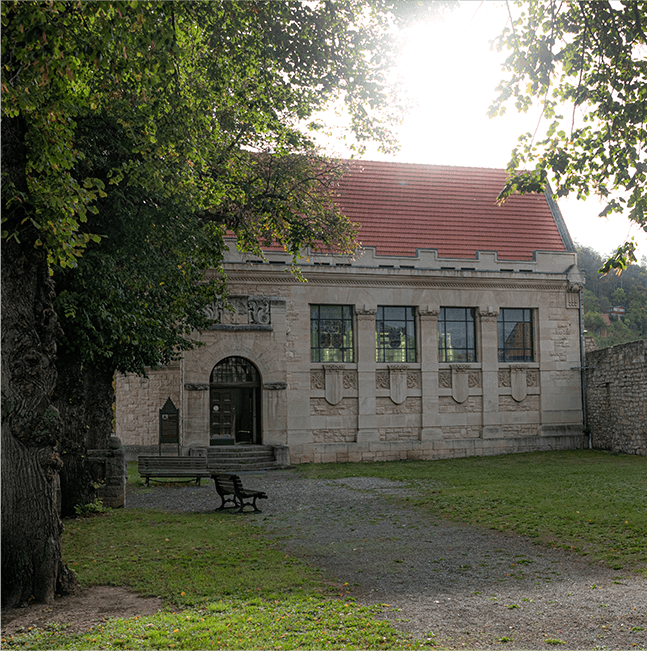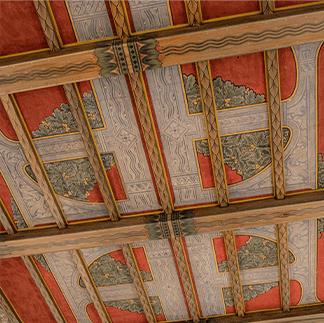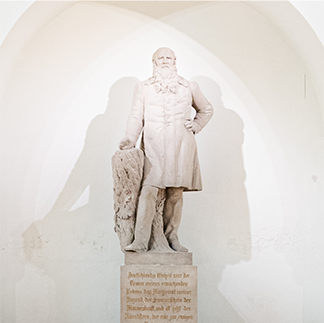 Friedrich Ludwig Jahn

At the front of the hall of honour
the Friedrich Ludwig Jahn statue
The pedestal is engraved with the "Hochgedanke" - as Jahn called it - with which he expressed the goal of his work and his lifelong striving:
"Germany's unity was the dream of my awakening life,
the dawn of my youth,
the sunshine of manhood,
and is now the evening star that beckons me to eternal rest."
Friedrich Ludwig Jahn Hall of Honour in Freyburg (Unstrut),